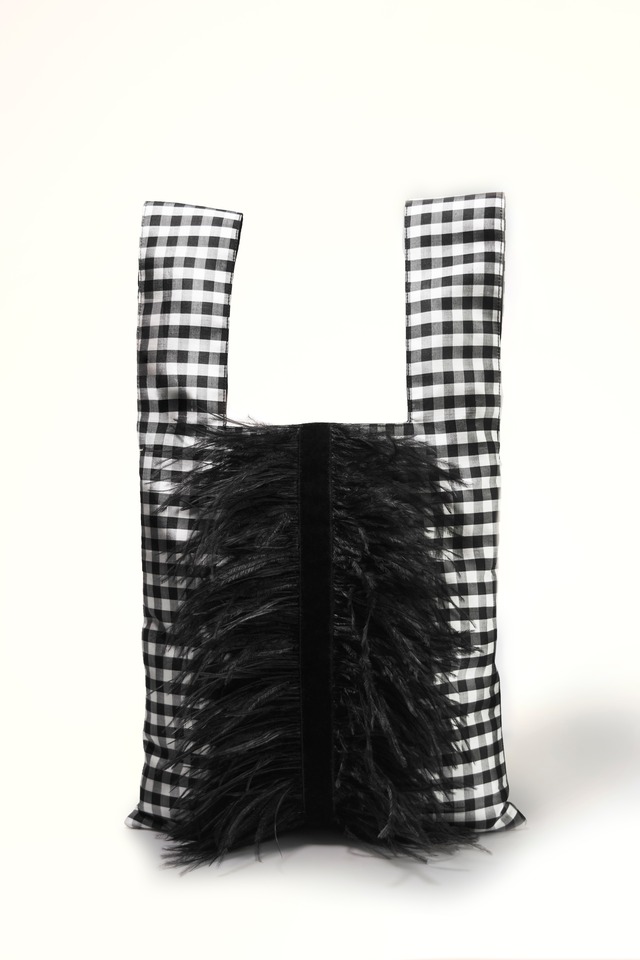 -Premium Collection- PALM BAG in B&W gingham check
¥14,300 tax included
the last one
*Earliest delivery date is 10/8(Sun) (may require more days depending on delivery address).
Shipping fee is not included. More information.
「Premium Collection」とは
一味、二味とレベルアップしたデザインとこだわりの素材を使ったアイテムのラインアップになります。

-Premium Collection パームバッグ-
新しく生まれ変わったパームバッグはスリムでスタイリッシュなサイズ感
サイズ感は長財布とスマートフォンがすっぽりと入る大きさ

定番で大人気の黒白ギンガムチェック

サイズ: H44.5xW25cm ハンドル: L16.5cm
生地: シルク100% 内布:コットン100%
羽:リアルフェザー
リボン:ベロア100%

What is "Premium Collection"
A collection of items using premium materials and designs that have been upgraded.

-Premium Collection palm bag-
The newly designed palm bag has a slimmer and stylish size.
The size is large enough to fit a long wallet and a smartphone.

Classic and popular black and white gingham check.

Size: H44.5xW25cm Handle: L16.5cm
Fabric: Silk100% Inner lining: Cotton100%
Feather 100%
Ribbon: Velvet 100%

*在庫にあるものから順次発送致しますが、在庫が無くなってしまった場合はお作りいたしましてからお送り致します。その場合は3週間〜程お時間頂きます。
This is a pre-order item. When you place an order, the item will be made just for you and sent to you within 3-4weeks.
Add to Like via app
Reviews

(16)

Shipping method / fee

Payment method