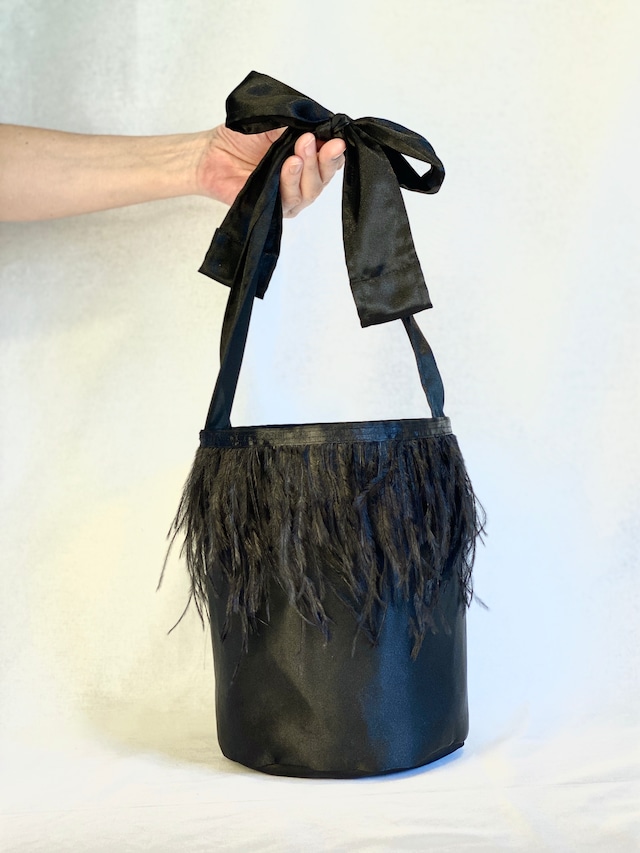 BUCKET FEATHER BAG in Black
Pre-Order Item
Expected shipping date: 01/04/2024
Shipping fee is not included. More information.
この商品は海外配送できる商品です。
・お洒落なバケツ型バッグ 黒
・オーストリッチの羽がフワフワとなびきます
・ハンドルはお好きな長さに結べるのでショートにもロングにして肩にかけたりして楽しめます!

詳細
サイズ: H22cm Φ17cm ハンドル:61cm
サテン: 100% オーストリッチ: 100%

Our basket feather bag in BLACK. A long strip of ribbon handle is adjustable.

Detail
Size: H22cm Φ17cm
Ribbon handle: 61cm
Satin 100%
feather 100%

*在庫にあるものから順次発送致しますが、在庫が無くなってしまった場合はお作りいたしましてからお送り致します。その場合は3週間前後程お時間頂きます。
This is a pre-order item. When you place an order, the item will be made just for you and sent to you within 3-4weeks.
Add to Like via app
Reviews

(16)

Shipping method / fee

Payment method